Important and Influential Leaders in Child Welfare
As we wrap up February's Black History Month and roll into March's Women's History Month and National Social Work Month, we'd like to reflect on the history of influential Black women leaders with a connection to child welfare. Here are two amazing women who deserve to be celebrated!
Fredericka Douglass Sprague Perry – Granddaughter of the famous Frederick Douglass, Fredericka and her husband Dr. James Perry worked to provide better health care for Black children in Kansas City, Missouri. In 1934 working as a juvenile court worker, Perry became increasingly concerned with the few number of Black foster homes to provide care for youth 12 and older. She, and other influential Black Americans in the community, worked to start the Colored Big Sister Home for Girls to prevent these girls from being set to institutions to care for them. Perry brought much-needed attention to the need for foster care services to be provided to Black children as these services were only available to white children at the time. It wasn't until 1943 that states began providing child welfare services to all children and the Colored Big Sisters home was able to close.
Janie Porter Barrett – In 1890, Barrett, a daughter of a former slave, began providing services for Black children in her home in Hampton, Virginia, called the Locust Street Settlement house. In 1915, she and the African American Club started the Virginia Industrial School for Colored Girls. The school provided services to girls who were experiencing behavior problems, had parents who could not care for them or were orphaned. Prior to opening the Virginia Industrial School for Colored Girls, these girls were simply sent to jail and the jail provided their care. The school focused on preparing these girls to enter the workforce in a kind and accepting environment. This school still exists today as the Barrett Early Learning Center. Barrett was recognized and honored by famed child welfare reformer Jane Adams in 1911 at a Chicago tea party hosted at Adams' Hull House.
Kansas Care Provider of the Month
Tarah Cockrell received her license in March 2021. She took her first placement in June. With Cockrell being a single mother of two, the additional child was challenging at first. She since has managed to work full-time at a job that is 45 minutes from her home, while still being able to provide for all the needs of her children. Cockrell is a hard-working parent who does her best to advocate for all people in need.
Cockrell has shown her support of biological family by assisting with visitation and doing her best to keep them involved in the child's life. She has taken off many days of work and moved her schedule around countless times to be there for the child she has taken in. She always makes the child feel like part of the family and has brought her to many of their family vacations. Cockrell is devoted to making children's lives as stable and happy as they can be until they are able to return home.
Kansas News
This past month, foster care staff have begun preparing for their annual virtual foster parent retreat for Kansas, Nebraska, Oklahoma, and Texas foster parents. The retreat will feature nationally-recognized speakers who will cover self-care and trauma, as well as a performance from one of our foster parents who is a professional comedian! The retreat will be split into two evenings on May 31 and June 2. Invites will be sent out soon.
Thanks!
Nebraska Care Provider of the Month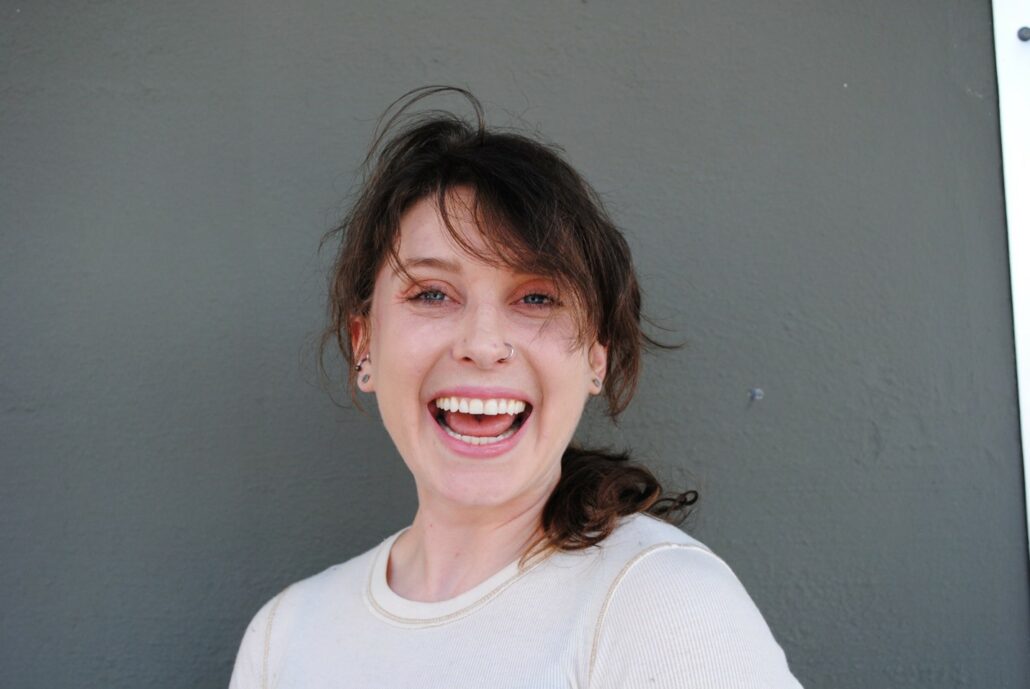 Diane Seaver is this month's Nebraska Care Provider! Diane had a pre-placement visit on Halloween, then accepted her first placement during the busiest time of the year. Her placement celebrated her first tween birthday, then winter break from school and the creation of new holiday traditions.
TFI is so appreciative of Diane's outreach to maintain connections between the child placed in her home and the child's three siblings. Whether it be a video call, attending a sporting event to watch a sibling play, an outdoor play date, or milestone celebrations, these siblings look forward to spending special time together.
Diane and the tween both enjoy riding bikes, taking care of houseplants and doing Saturday chores together. Diane's love of reading is becoming contagious as the two read every night before bedtime. The home is now full of books, craft supplies and mermaids.
TFI is proud to have a parent as dedicated as Diane.
Nebraska News
Under the leadership of Anne Peterson, Nebraska continues to expand services across the state. There are six TFI-licensed homes across the state in rural and urban areas.
TFI Nebraska continues to provide Supervised Visitation and Family Support for families working toward reunification with the Nebraska Department of Health and Human Services.  The TFI Lincoln office is well-stocked with age-appropriate books, as well as toys and crafts for families. The kitchenette area is available for families to prepare snacks and meals. The office is in walking distance to a city park, on the bus route and close to a large shopping mall. Nineteen children, youth and adults have received services through the contract with NDHHS so far in FY22.
Oklahoma Care Provider of the Month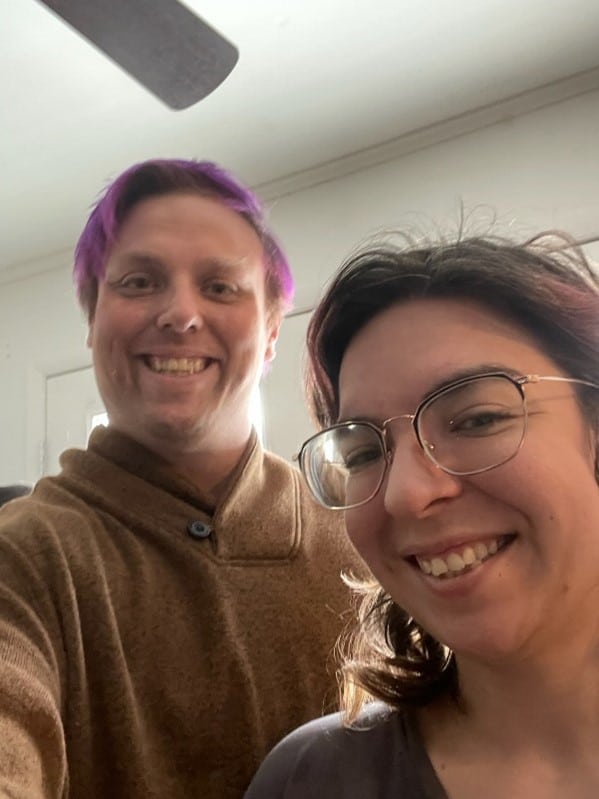 Ashley Boyd and Clayton Graham have only been fostering for less than a year. However, they do not hesitate to ask questions or do research in order to ensure they are doing what is necessary to meet the needs of their foster children. The family prefers to take teens because they know it can be more difficult to find homes for this group. The family learned of the need for foster parents willing to take EFC level children, so they completed the training and now prefer to take EFC children who may otherwise have been placed in a group setting. They work closely with the child's school and behavioral health team to ensure the children in their home are receiving the services they need. The family is careful not to judge the children placed in their home based on challenging behaviors they have displayed in the past, but rather they take the time to get to know each child and what they need in order to be successful. Boyd and Graham maintain a goal of ensuring the foster children in their home feel welcome, loved and a part of their family. TFI is glad to have this wonderful couple as foster parents. Thank you for all you do for Oklahoma's foster children.
Oklahoma News
TFI understands the changes you may be going through as a foster parent. The following list of foster family discounts is by no means exhaustive, but it is a good place to start.
Free or Discounted YMCA Membership
Most local YMCAs offer at least a discounted membership to foster families. There are various levels of discounts, many include allowing free membership for foster children. This also includes activities like swim lessons.
Zoo and Aquarium Discounts for Foster Families
Check all of your local zoos and aquariums. Since they are all individual, it is impossible to put together a list.
Amazon Prime Discount for Foster Parents
Here is the deal language via the Amazon website: As an Amazon Prime member, you receive Free Two-Day Delivery on more than 100 million items, exclusive shopping deals, and discounts on diapers and baby food. With Prime, you get access to thousands of movies, TV shows, and music to stream online or download for offline, plus unlimited access to over a thousand top Kindle books, and more! Customers who verify with a valid EBT or Medicaid card receive access to all Prime benefits, discounted to just $5.99 per month. Join now at amazon.com/qualify.
Clothing Discounts for Foster Families
Clothing is one of the largest expenses parents have for all children, whether biological or foster children. Yes, most foster care agencies do provide a clothing allotment once or twice per year, but that doesn't always meet the needs of the child.
Once Upon A Child typically offers a 10 percent discount for clothing for foster children. An Oklahoma Once Upon a Child and could offer as much as a 25 percent discount, even on sale items. We suggest you check locally.
Goodwill also offers a discount for clothing for foster children. The discount may vary between states and stores. One store contacted offered a discount of 50 percent, while one offered a senior discount equivalent. Be sure to call several of your local stores to find the best deal.
Texas Care Provider of the Month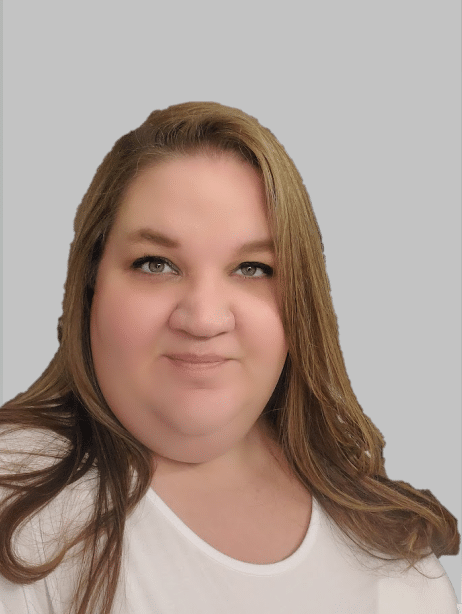 Amanda Anders is a foster home provider in Lubbock, Texas. She has always had a big heart for special needs children, which has guided her career as a special education teacher. She works with students who have learning, mental, emotional or physical disabilities. Throughout her work experience, she has encountered multiple children falling through the cracks she knew would have thrived had they been in a more stable, loving and supportive home. Anders' sister was introduced to foster care through a kinship placement, which allowed Anders the opportunity to learn more about the process. She began her journey as a foster care provider with another agency in 2020 and fairly recently chose to transfer to TFI.
Anders was introduced to a special needs foster child who she visited daily in hospital five days a week from 5 a.m. to 5 p.m., from early February until he was placed in her home the last week of the month. During those extended hours together, Anders and the child built a close relationship. He is adapting well to her home and is very bonded.
"It is truly amazing how quickly I loved this little boy and can't wait to see what impact I can have on other children through foster care," Anders said. "My case manager is amazing and is always willing to answer my many, many questions. It's been wonderful."
We agree as we are truly honored and proud to partner with Anders to best meet the needs of children in Texas.
Texas News
Permanency is an enormous part of what we do here at Texas Family Initiative. Whether that be permanency that is found through children being reunified with their families, through relative adoption or foster parent adoption, we celebrate each time one of our children is able to transition out of the foster care system and into a loving, permanent family. When it is not possible for children to return to their families of origin, helping them find permanency through adoption becomes critical. During the past year, Texas Foster Care has assisted more children in finding their forever families than ever before. A great many of these forever families came to Texas Family Initiative as kinship caregivers with relative children already living in their homes. Texas Family Initiative is one of only a handful of agencies in the state that assists with kinship adoptions. Working alongside the Department of Family and Protective Services and our Community Based Care providers, Texas Foster Care will continue to work to help these children find stability in a loving home. The continued support of our foster families will be a vital part of this.
Texas Family Initiative continues to search for additional families interested in fostering and/or adopting vulnerable children here in Texas. If you or someone you know are interested in working with us, please contact us at 833-7FOSTER and tell them you're calling for Texas!
Training Corner
Caring for Students Exposed to Negative Peer Behavior
We are seeing a significant increase in behavioral challenges from many of our students in this current school year. This can feel scary or dysregulating to the nervous systems of students who observe negative peer behavior ("bad" behavior, like aggression, defiance, eloping, or shut down responses). We often try to protect children and youth from these uncomfortable situations by simply not addressing them. But this can unintentionally create added anxiety because the unknown is met with a student's personal interpretation of an outburst or a meltdown from a peer. Our brains predict experiences based on past experiences, and we encounter a visceral sensory/brainstem response, which is usually a sensation experienced in our bodies when we see another struggling…
Read the article below, fill out the quiz and send to your worker for credit.
Need Additional Training?
Check out these other training opportunities in March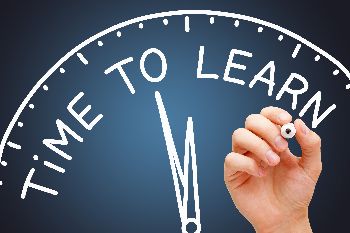 Recruitment Spotlight
The Recruitment Department is excited to announce a temporary increase to foster home referral bonuses! Here are the bonuses you will receive if you refer a family to TFI from March 1 – June 1.
All families that refer a new home that becomes licensed/certified will receive a $600 bonus (that's a $100 increase to our standard bonus).
Any current Oklahoma TFI home that transfers to become a certified Therapeutic Foster Care home (TFC) will receive $250 ($125 after the first TFC placement, $125 after 30 days).
If you know a family that is interested in applying to become a foster home or TFC home, please direct them to our online application at https://tfirecruitment.org/become-a-foster-parent/ or have them call our recruitment line at 1-833-7FOSTER. Make sure the family lists your name as the referral source on the application so that we can award your bonus. If you're an Oklahoma TFI home that is interested in becoming a TFC home, contact your foster care worker or call the recruitment line. Have a great month!
-Recruitment Team
Fund Development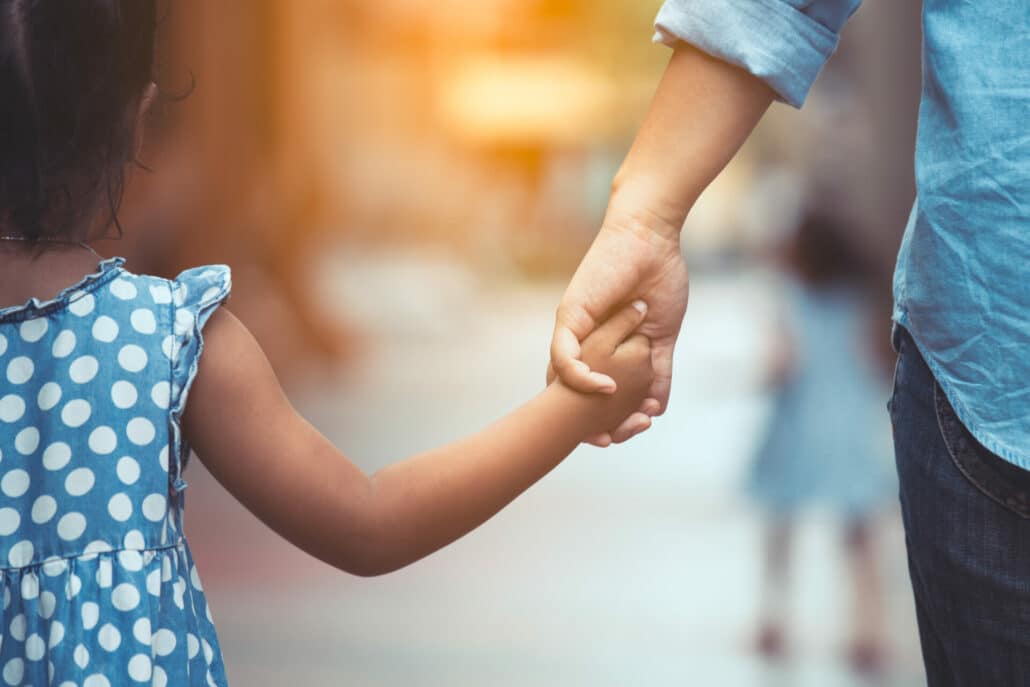 We saw lots of snow across our footprint this past month, but there were lots of stories of warmth and generosity we saw from outside partners. One that we would love to highlight is from Wichita Falls, Texas.
Kids in foster care have lots of needs – some are big and some are small. We love to connect partners with different resources to needs that fit what they can give. One of our caseworkers has been working with a little boy since he was seven years old after he had been placed with his grandparents. Over the last year, the time was finally right for him to be adopted. Due to hardships stemming from COVID-19, his grandfather moved into an early retirement and the money wasn't there to pay the adoption fees required by the state. An outside partner, the Wichita County Child Welfare Board, stepped in to pay the fee and his adoption has been finalized! We're so grateful for groups like the welfare board who help make a difference in children's lives.
Thank you for your generosity! We have lots of events coming up this year in Texas and Kansas. Let us know if you'd like to get involved! We always have great needs for event sponsors and volunteers to help our events run smoothly.
Don't hesitate to reach out if you have any contacts, questions or fun stories of generosity at 918-728-3378 or at smandeville@tfifamily.org.
Thanks for all you do!
Oklahoma/Texas: Steven Mandeville | 918-728-3378 | smandeville@tfifamily.org 
Kansas/Nebraska: Sheila Kearney | 785-213-6161 | skearney@tfifamily.org 
Events & Volunteer Coordinator: Libby Hayden | 785-294-6606 | ehayden@tfifamily.org
The winner of this month's newsletter giveaway is Adam and Brandi Aragon. To claim your $25 Amazon gift card, please email your foster care worker and tell them you won the giveaway. You must email your worker within the month of March to accept your prize.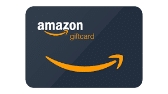 Happy Anniversary
Thank you for opening your hearts and homes to children in need.
18 Years
James "Doug" & Dorothy Clopton
13 Years
William & Allison Griesbach
12 Years
Jeffery & Meadow Piepho
Betty Cockhearn
10 Years
Latrice Simms
1 Year
Becky Alexander
Tarah Cockrell
Alexander & Jordan Mains
Cody & Morgan Barnes
Jamie & Kristi Hageman
Russell & Michelle Shopteese
Michelle Vaccarella
Deidra Collins
Kraine & Brandy Showalter
Richard & Keirra Cooper
Gina Gilmore
Cherie & Diana Nelson
Rodney & Jessica Watts
Makenzie Morris & Nancy Wiebe-Schmitt
Patrick & Jill Blanka
Shawn Botts
Randall & Jennifer Costlow
Every time you make a purchase on Amazon, TFI Family Services can earn money and participating does NOT increase the price you pay for your purchases. Visit smile.amazon.com or click the picture above and select TFI Family Services to support youth in foster care.
Every time you make a purchase at Dillons, TFI Family Services can earn money. Please visit dillons.com/communityrewards or click the picture above and select TFI Family Services as your nonprofit to support youth in foster care.