Facility will serve local youth in foster care, bring new jobs to DFPS Region 2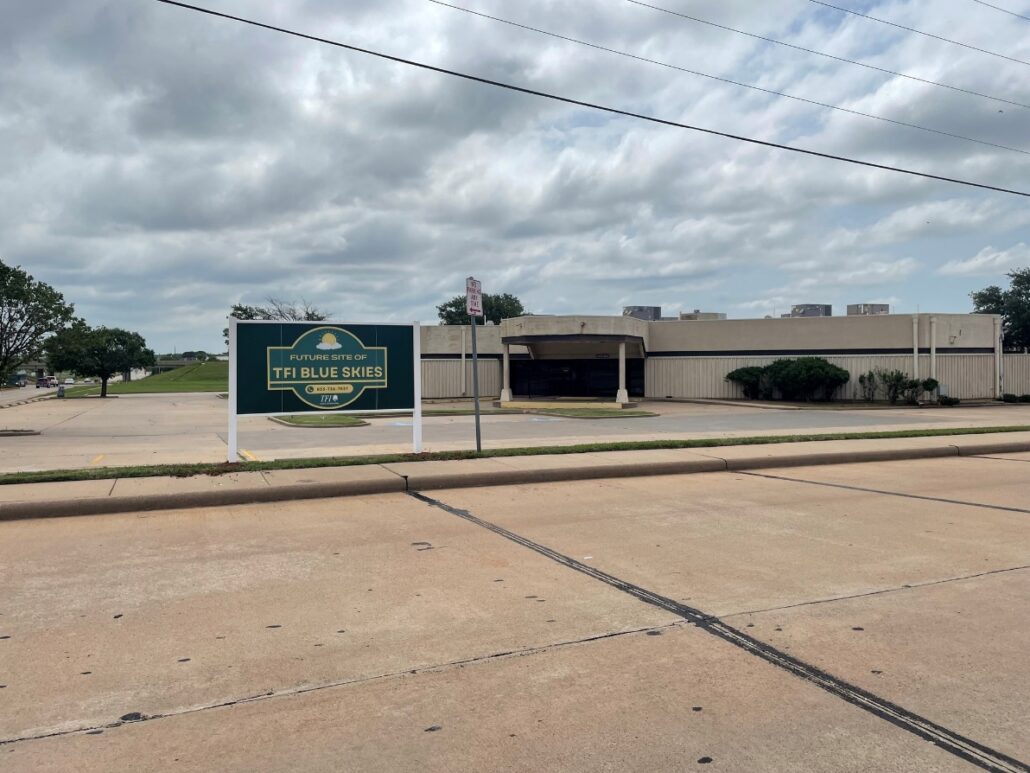 WICHITA FALLS, Texas – On Monday, Sept. 12, Texas Family Initiative (TFI) will begin construction on TFI Blue Skies, a new residential child care facility, in Wichita Falls, TX.
The facility, which will serve high-needs youth in out-of-home care in DFPS Region 2, is set to open its doors Spring 2023. Additionally, this new facility will also deliver many great high-level career opportunities to the Wichita Falls area. TFI anticipates employing approximately 30-40 staff at this facility.
"TFI Blue Skies will serve as a much-needed resource for local children in need," said TFI Chief of Staff Angela L. Nowell. "At this facility we will provide a safe, therapeutic environment to help these kids flourish and grow."
TFI is currently running a capital campaign to raise funds for the renovations of TFI Blue Skies. TFI's goal is to inspire community support of $2 million to go towards this facility. Donate today to make a lasting impact on the lives of hundreds of local Texoma children. If you're interested in donating, please email Fund Development Specialist Steven Mandeville at smandeville@tfifamily.org or visit us online at www.tfifamily.org.
"Taking care of these kids takes an entire community—the Wichita Falls community. Your generosity will make a huge difference for some of our most vulnerable children in the Texoma area. We are so grateful to all our partners and donors on this project," said TFI Fund Development Specialist Steven Mandeville.
---
TFI is a leading child welfare agency providing experience, compassion, quality services and care. We provide various types of services in the community and have more than 50 years of experience in providing child welfare services including foster care services, group home care, case management, independent living, psychiatric residential treatment center, behavioral health, adoption services, visitation services, and aftercare services. TFI has more than 1,000 employees providing services in five states.