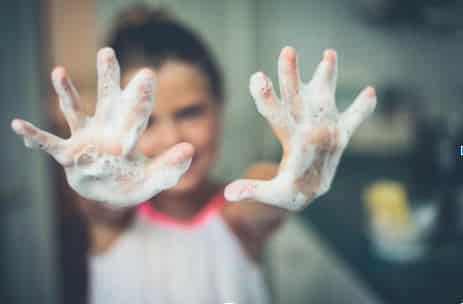 Amidst the Coronavirus (COVID-19), TFI remains dedicated to strengthening families. As always, our top priority is the safety and health of our employees, and the children and families we serve. To continue to ensure the safety and wellbeing of children, families and staff, TFI has put internal and external precautions and guidelines in place.
TFI will continue to provide all necessary services to children and families. Staff have been instructed to take extra precautions when meeting with families and providing services. 

To prevent the spread of illness, all TFI & affiliate offices will be open, but locked to the public. Visits will be by appointment only. 

Additionally, in accordance with National and State guidelines, TFI has cancelled all upcoming events, including our Annual Foster Care Retreats. 
If you are a TFI care provider and you believe a child in your home has been exposed to COVID-19 and they develop symptoms (fever, cough, difficulty breathing), please call your healthcare provider immediately. Please notify your TFI case worker immediately as well so we can help others from getting ill.  
According to the Centers for Disease Control (CDC), the best way to protect yourself against the Coronavirus is the following: 
Wash your hands often

with soap and water for at least 20 seconds, especially after you have been in a public place, or after blowing your nose, coughing or sneezing. Children should be instructed to follow the same

hand washing guidelines.

Avoid touching

your eyes, nose and mouth with unwashed hands. 

Avoid close contact

with people who are sick. 

Practice social distancing

by putting distance between yourself and other people. 

Cover your mouth and nose

with a tissue when you cough or sneeze, or use the inside of your elbow. 

Stay home if you are sick

, except to get medical care. 
TFI is dedicated to doing its part to stop the spread of COVID-19 while minimizing disruptions to staff, children and families. We will continue to monitor the pandemic and will keep any stakeholders updated. Please continue to check our website and social media for any updates about the COVID-19 pandemic and its impact on TFI. 
Resources: Centers for Disease Control; Kansas Department of Health & Environment; Oklahoma State Department of Health; Texas Department of Health & Human Services; Nebraska Department of Health and Human Services