When a child receives news that they are being welcomed into a safe and loving home with open arms, they are immediately filed with hope that their future will get better. Children in the foster care system have been tossed around, forgotten, and neglected by families, adults, communities, and the system. All they want is to be wanted.
By giving a child the chance to flourish and become the person they were always meant to be, the positive benefits of that occurrence are felt throughout the world. Here are some of the top benefits realized by children in stable foster homes:
Mental Stability: It's not easy being on your own at the age of 6. Many of us can hardly even imagine. That's why, when these children are accepted into stable foster homes, their mental stability regulates, providing a healthy base upon which they can grow and develop for years to come. Although fostering can't completely wipe away the sad memories, it can fill their lives with new ones.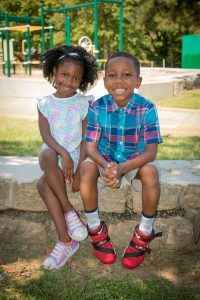 Education: Many abandoned children have never had access to proper education. In order for them to succeed once they reach the age of 18-years-old, they need basic education under their belt. Supportive foster homes provide these kids with a way to attend and complete schooling, helping them to feel almost "normal" again.
Generational Changes: Instead of contributing to the system that put these kids where they are in the first place, by realizing the love and compassion of a foster home, they are now more likely to go out there and break the chain for the future. They understand what stability in the home looks like, and can work more diligently towards achieving that for themselves.
Socialization: We may take socialization for granted, but during our formative childhood years, socialization is incredibly important. It's when we learn customs, speaking norms, and how to interact with others. Many of these kids have never had proper socialization, and are unable to connect normally with others. Foster homes provide them with a community where they can talk, listen, cry, and laugh with other people who care about them.
Trust: Naturally, children in foster care have a deep-rooted distrust when it comes to the adults of this world. Can you blame them? Distrust towards everyone around you translates into a lonely life, one without employment and comradery. Foster homes demonstrate that not everyone is to be distrusted. There is still good in the world, and you can find it when you least expect it.
TFI
The next time you stop to think about becoming a foster parent, consider how beneficial the arrangement will be for the children you welcome into your home. To ensure the process is as smooth as possible for you, we work with you every step of the way, ensuring you are equipped physically and emotionally for the foster parent lifestyle.
Consider filling out an application today.